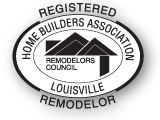 Jim Phillips is the owner of Jim Phillips Restoration and Remodeling Inc, and has been a member of Home Builders Association of Louisville, now known as The building industry association of Greater Louisville, for twenty years.
Since 1978 Jim Phillips has been involved in many hundreds of remodeling and building projects.
Space planning, meticulous and blended design, micro to whole house remodeling, kitchens, baths; all intelligently conceived and executed, have earned his company over twenty professionally blind-juried "design-build" competitions and the gratitude of many happy homeowners.
The company has also become well known for its work in historic restoration.
A comprehensive approach is applied to all issues related to design and building, including an emphasis toward sustainability that comes of over thirty years in the trades, in California and Kentucky.
Learn more about Jim here.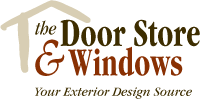 Read the case study from The Door Store about an addition to an historic tudor home here
"Jim Phillips, a Registered Remodeler and owner of Jim Phillips Restoration & Remodeling was asked by the homeowner to work with Bill Lammlein, owner/designer of WJL Design Associates on the architecture for the project. Since the home is located in the Cherokee Triangle Landmark District, plans for the remodel required review and approval by the Landmarks Commission..."

In case you missed the 2011 Louisville Tour of Remodeled Homes in August, you can still view the Jim Phillips submission here
There's no doubt about it. Louisvillians love their homes, and for over 25 years the Remodelors Council of the Home Builders Association of Louisville has brought a Tour of Remodeled Homes to the public to inspire, invigorate, and encourage you to help you love your home just that much more.